How To Choose Length For Hair Bundles, Closures and Frontals From Hair Vendors
You don't know how much effort, work, time and patience that it takes to deal with wigs. Many people are confusing what is the difference between bundles, closures and frontals. If you are interested in learning to start a hair business, you will know what length and size bundles, closures and frontals to purchase from Brazilian hair vendors.
What Is The Difference Between Bundles, Closures And Frontals
Bundles
Hair Bundles means 1 piece or 1 "pack of hair" and weigh about 100 grams. They are a collection of high-quality hair extension wefts. The bundle is the term used when describing virgin hair because the hair is essentially bundled together once collected from the donor and sewn onto a weft. Straight Hair Bundle is used to increase the length and volume. Full weaves require 2-5 bundles of hair depending on the length of the style selected. Bundles can be installed with the sew-in method, glue-in, micro-ring, or several other techniques.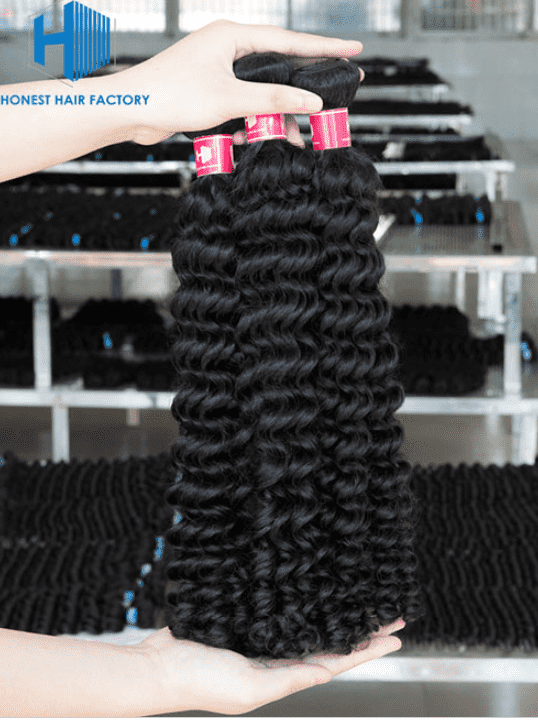 Frontals
Lace frontal is one of the most trendy closure hairpieces. Lace frontals are half wig stretches from ear to cover over throughout your forehead. Frontals are made with either a silk base or a lace base to closely mimic the scalp. They come in sew-in or bonded installations. You can have more versatility and hairstyles for center parts, side parts, or ponytails with lace frontals. Lace frontals are usually 14x4, which means it goes 14 inches from ear to ear, and 4 inches of parting space.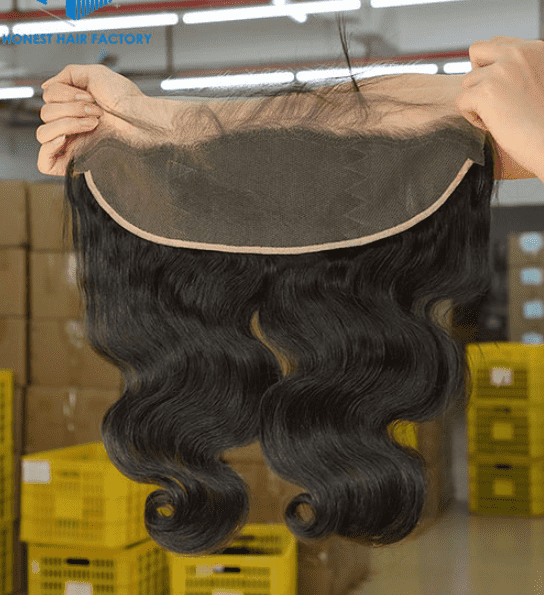 Closure
A lace closure is similar to a lace frontal, they are mostly for middle and side parts. The traditional size of closure is 4x4, which means you have 4 inches of parting and 4 inches that go back to parting. Recently, hair vendors have released 5x5, 6x6, 7x7 and 2x6. With closure wigs, you will have two options lace closure and silk lace closure. The disadvantage of silk lace closure is not natural. Due to it's either too light or too dark. The bigger the closure, the more space that gives you for baby hair. The main purposes of closures are less maintenance, less w,ork and easier to maintain.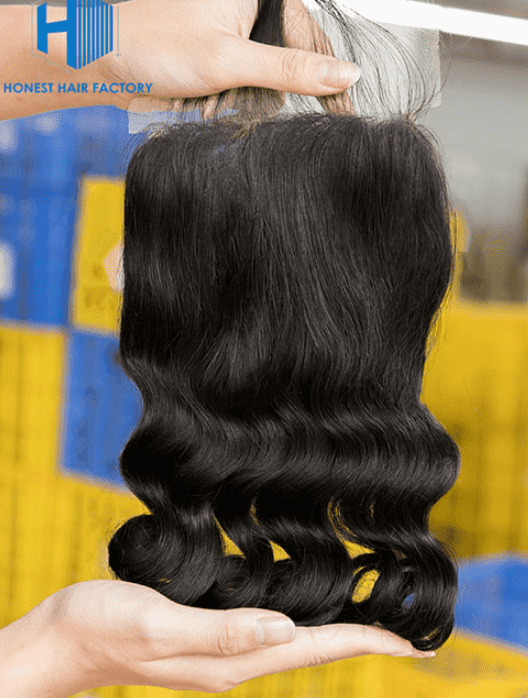 How To Choose Length For Hair Bundles, Closures, and Frontals
Most wholesale hair vendors near me offer from 10 to 20 inches of closures and frontals. Here at Honest Hair Factory, we wholesale transparent lace frontal and lace closure from 8 to 22 inches. 12 to 30 are your bundle lengths, and 12 to 20 are your closures and frontal lengths. Most people get the same length as their first bundle. It will make your hair look fuller. If you have 12, 14, or 16 bundles, you will want the shortest 12 inches closure or frontal. The shorter the bundle you have, you want to get the same length closure, because it will give you a flowing effect. If you have 12, 14, or 16 bundles, some people do go 2 inches shorter, 10-inch closure, or frontal for the layering effect.
Nobody's hair is the same length at the bottom and the top. The best length for your bundles, closures, and frontals is buying 3 of the same length bundles, closure or frontal. When it comes to the closure and frontals, do the same length, or go 2 inches shorter. If you want a layered effect, choose 14, 16, and 18-inch bundle deals, and 12-inch closure is highly requested.
You are one step away to access to our wholesale prices